Beginner Friendly Training
At LashUp BrowDown we offer beginner friendly, extensive, and advanced training. Our products in Eyelash Extensions, Microblading, and Permanent are the BEST quality to have you fully prepared for success. All students will leave our training at LashUp BrowDown to instantly offer services to their current or future clients. Using the best products, having the proper tools, and knowledge will have you EXCITED to take on your new career.
We have been in the beauty industry celebrating 10 years. We have a strong passion with helping our students along their beauty journey. Allow us to help you make that first step in a career where there are endless possibilities. Cheers to no limits to your success, and aiming high along the way!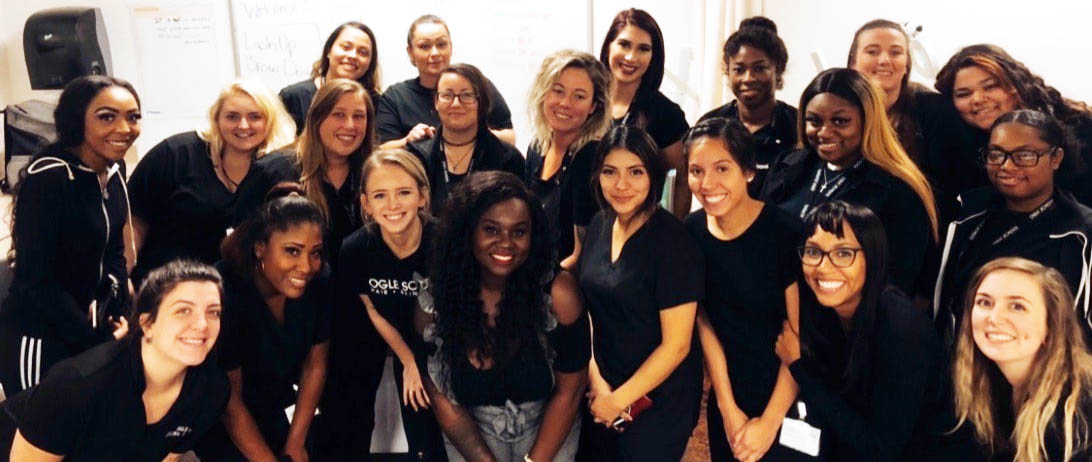 320 Hours Lash Speciality License
LashUp BrowDown Academy offers your TDLR approved Lash Speciality License. Our program is designed for the working adult providing flexible school hours, where you can complete your hours at your own pace.  Providing a hands on, student to client experience taking your education a step further beyond the basics. Our curriculum and innovative training will prepare you for your state board, written and practical exam, to assure a 100% success rate.
Join our academy today!
(Requirements: Must be at 17 years old to apply, and obtain a high school diploma or equivalent to.)
Eyelash Extension Training
This one day course will give you all the skills and supplies you need to start a career in the lucrative industry. We cover classic, volume, and mega volume eyelash extension application. We are not holding back. We truly make learning FUN, time will fly by! The eyelash extension class starts with eyelash application theory and technique and then, after you've mastered practicing application on a mannequin, you will apply lashes on a live model.
Microblading
The Microblading Academy is a one or two day course. Covering extensive instruction with brow mapping, color theory, and practical hands-on application. You will gain your initial investment in income, with the full microblading kit you receive during your training. You can expect to complete your training and be ready to start a successful career. Learn how to create symmetrical stunning eyebrows to have your client feeling beautiful and confident. We shower our students with only the best products and tools.
Permanent Makeup
Permanent Makeup Training, also referred to as Micropigmentation, is ideal for anyone interested in helping others look and feel their best. This training raises the bar! We weren't voted Best of Denton and top 3 Best of Denton County for nothing! To become certified in permanent makeup does not require a license in the state of Texas. We are excited and welcome you to the industry of permanent makeup. With hands-on practice on your live model and practice skin, you'll have the confidence you need to give your client the brows of their liking